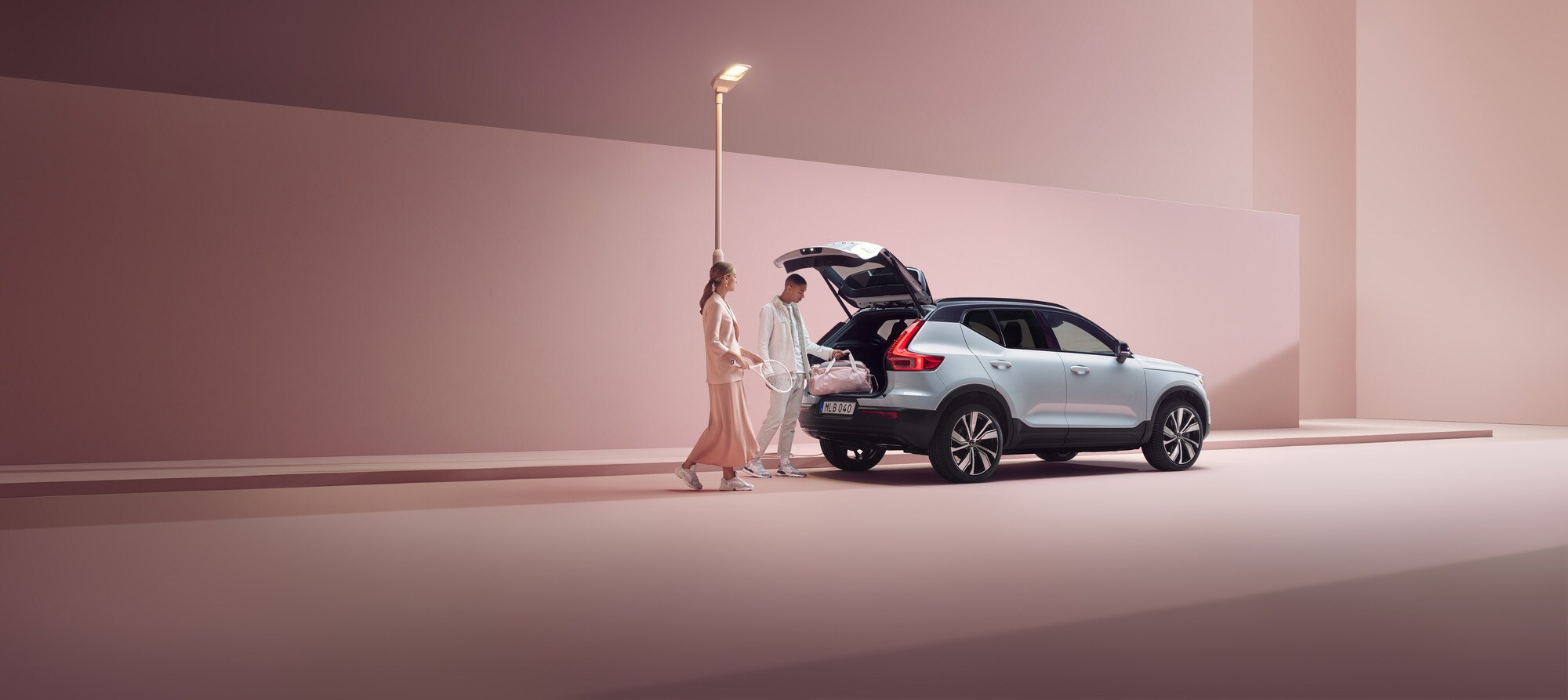 The Volvo C40 Recharge is the latest model to be introduced to the Volvo lineup. The Volvo C40 Recharge is significant because it's one of the Volvo brand's first all-electric vehicles. Additionally, the new Volvo C40 Recharge is only available for purchase online through the official Volvo website. The new Volvo C40 Recharge has a variety of great features to offer to customers.
Performance
The all-electric powertrain of the Volvo C40 Recharge uses two electric motors and a 75-kWh battery pack to produce its power. The powertrain produces up to 402-horsepower and 486 pounds-feet of torque. The Volvo C40 Recharge sits on an all-wheel drive drivetrain and smoothly transfers engine power to its drivetrain through a one-speed automatic direct-drive transmission.
Interior and Comfort
The sloped exterior design of the new Volvo C40 Recharge surrounds a stylish interior. Five occupants can fit comfortably in the cabin, while a panoramic sunroof provides extra air and light. Unlike many other vehicles, the Volvo C40 Recharge doesn't use leather to create its high-quality interior, as leather isn't even available as an option. Cargo space is provided in the front of the SUV through a front-trunk design.
Technology
The new Volvo C40 Recharge is equipped with an array of advanced technologies. The infotainment system of the SUV is powered by Google software, and the system can be accessed through a large colored display. A Harman Kardon audio system provides a high-quality listening experience as well.
Safety
The new Volvo C40 Recharge is both practical and safe. A 360-degree camera system is standard, allowing drivers to see around their vehicles when necessary easily. A variety of driver-assist and driver alert technologies, like automated emergency braking and lane-departure warning, are standard for the new Volvo C40 Recharge.
Learn More About The New Volvo C40 Recharge At Haron Volvo Cars Fresno
While the new Volvo C40 Recharge isn't available for purchase in dealerships yet, it's similar in many ways to the new Volvo XC40 Recharge. Contact our Haron Volvo Cars Fresno dealership to take a closer look and discuss the new Volvo C40 Recharge today!